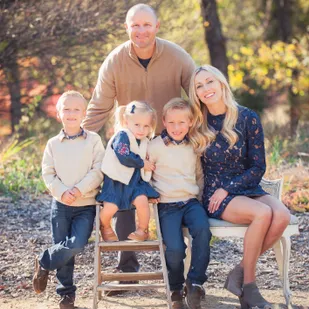 Dr. Steve LoncoskyOwner, Veterinarian
Dr. Steve Loncosky attended Cal Poly, San Luis Obispo for his undergraduate degree in Animal Science and a minor in Equine Science. While at Cal Poly he also became certified as an Equine Dentist where he worked with several veterinarians providing proper equine dentistry to their client's horses. He then headed to Los Angeles County to complete veterinary school at Western University. After graduation, Steve completed an internship with Steinbeck Country Equine Clinic in Monterey, California. Throughout his time at Steinbeck, he rotated between Surgery and Ambulatory Service. Being intrigued by surgery, Steve focused more on the surgery aspect of Steinbeck's practice, such as colic surgery, cryptorchid surgery, hernia repair, and many other surgeries. In his spare time during his internship, Steve volunteered on many outreach trips locally, nationally, and internationally. These trips provided veterinary services to communities in need; such as spaying/neutering dogs/cats, equine castrations, and other routine care. Upon completion of his internship, he and his wife, Korina, moved to the Center Ranch in Texas. As a resident veterinarian on a high-caliber cutting horse ranch, Dr. Loncosky provided lameness care to the resident horses in training and produced equine embryos for their large embryo transfer program. He assisted with cattle work on the ranch and even helped open a small animal clinic that offered affordable services to the local community. After a stint in Texas, and Korina pregnant with Carter and Hayden (the twins!), they decided to head back to their roots. Since Korina grew up in the great community of Cottonwood, and Dr. Steve loved Northern California, they knew this area would be a great fit. Dr. Loncosky joined the Cottonwood Vet Clinic team in 2012, specializing in horses, but providing services to all animals in the North State region. Dr. Steve and Dr. Kevin Terra purchased Cottonwood Veterinary Clinic and Cottonwood Small Animal Clinic in 2015. In 2014 Dr. Steve received advanced training in small animal orthopedic surgery, he specifically enjoys canine/feline fracture repair and canine cruciate repair. Dr. Steve is also the 3rd year preceptor for Western University of Health Sciences' budding veterinary students, whom he mentors on a routine basis.
During Dr. Steve's spare time, he enjoys spending time with his wife Korina, and children Carter, Hayden, and Lily. He also enjoys hunting, fishing, traveling and hanging out with his dog, cats, and horse.
---
Dr. Kevin Terra
Owner, Veterinarian
Dr. Kevin Terra joined the staff at Cottonwood Veterinary Clinic in the summer of 2013. Originally hailing from the Turlock area, Dr. Terra's family has operated dairy farms in the Central Valley for the past 80 years. Dr. Terra was exposed to veterinary medicine from childhood by his father who practiced dairy medicine in the Turlock area. Kevin inherited his father's love for veterinary medicine and decided at an early age to become a veterinarian. After completing a B.S. degree in Cell and Developmental Biology from UCSB, Dr. Terra conducted research in protein remodeling and cancer at UCLA. Following the culmination of his research projects at UCLA Dr. Terra attended Western University of Health Science where he obtained a degree in Veterinary Medicine. Upon graduation, Dr. Terra moved to the Millville area where he practiced prior to working at Cottonwood Vet Clinic. His professional interests include ruminant (cow and goat) reproduction and medicine, equine general practice, and small animal medicine and orthopedic surgeries. Dr. Terra previously served as the Vice President of the Northern California Veterinary Medical Association. Dr. Terra has also received advanced training in small animal orthopedic surgery. In 2022 Dr. Terra accepted the honor of the board of governorship of the California Veterinary Medical Association, representing all veterinarians in northern California.
In his spare time, Dr. Terra likes to read books, fish, camp, hunt, and homebrew. But mostly he enjoys spending time with his family; Jen, Olivia, Juniper, and Georgia.
---
Dr. Lori Jahner
Associate Veterinarian
Dr. Lori Jahner is a Southern California native whose passion for helping all animals began at a young age. It might have started when she first released a wild toad into her aunt's living room during a party. She earned her undergraduate degree from University of California, Irvine in Biological Sciences and spent time in the Bay Area volunteering and working in the veterinary field. She graduated from Western University of Health Sciences with a focus on Mixed Animal Medicine. Her focus is to help any animal in need, whether it walks, flies, or scurries! She enjoys hiking, crafting, and eating her husband's wonderful baked goods with her two greedy dogs.
---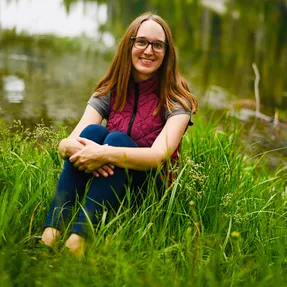 Dr. Melissa Siegrist
Dr. Melissa Siegrist grew up on a small equine breeding farm near the outskirts of St. Charles, Missouri. It was walking the halls of the equine specialty hospital next door that inspired a 5-year old Dr. Siegrist to pursue a career in veterinary medicine, wherein she could merge her passions for science, animals, and the outdoors. Through the Pre-Veterinary Scholars program, she was pre-accepted to the University of Missouri College of Veterinary Medicine, aspiring to become an equine practitioner. However, her professional interests shifted with growing experience, and she expanded her interests to include reproductive medicine of all domestic species. It was the case diversity and the mountains that called Dr. Siegrist to Northern California. In her spare time Dr. Siegrist enjoys reading, crafting, tea, and all things outdoors.
---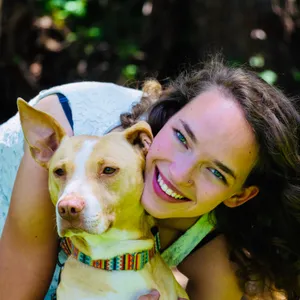 Dr. Erin Holland

Dr. Erin Holland, originally from Northern Virginia, attended Virginia Tech and earned her bachelors in Animal and Poultry Science, where she first fell in love with cattle and small ruminants. She stayed at Virginia Tech for four more years to earn her DVM from The Virginia-Maryland College of Veterinary Medicine, with a focused interest in farm animal medicine and surgery. She enjoys small animal medicine as well and has a special interest in supporting the mental health of veterinary students and practitioners. She helped to create a course teaching emotional intelligence to veterinary students.
When Dr. Holland is not on call, she enjoys reading a good book, hiking with her dog, Mila, kayaking, traveling, and enjoying the local breweries.
---
Dr. Gina Langford

Dr. Gina Langford grew up in a small town in Northern Ohio. Exposed to all types of animals her whole life she knew she always wanted to work with animals. Dr. Langford attended college at Youngstown State University and received her Bachelor's in Science majoring in biology in 2016. After college, she graduated vet school at Western University in Health Sciences in 2020 focusing on mixed animal practice. In her free time, she likes spending time with family and being active outdoors.
---
Dr. Paige Ward
Dr. Paige Ward grew up on a ranch in Northern CA where she raised market steers, breeding heifers, market hogs, chickens, goats, and horses. She attended Cal Poly San Luis Obispo where she received her B.S. in Animal Science. From there she went to the Carlson College of Veterinary Medicine at Oregon State for her veterinary degree. Paige and her husband Tanner raise show cattle. Outside of the clinic and when the cattle work is done, Paige may be found outdoors, usually with a book and a glass of wine.
---

Dr. Maia Kross

Dr. Maia Kross was born and raised here in Redding, CA! She graduated from the University of Hawaii with a Bachelors of Science degree in Animal Science. From Hawaii, she did her preclinical studies at Ross University School of Veterinary Medicine in the Caribbean. From the Caribbean, she moved to Oregon where she did her clinical year at the Carlson College of Veterinary Medicine at Oregon State University. She looks forward to giving back to our community in any way that she can! When she's not working she loves spending time with her family and friends, as well as her three dogs and two cats.
---
Dr. Lindsay Zufall

Dr. Lindsay Zufall grew up in Pescadero, a small town on the California coast. She earned her bachelors degree in Animal Science from UC Davis, and her DVM from Western University of Health Sciences. Her professional interests include surgery, emergency medicine, and ophthalmology. In addition, Lindsay is very passionate about volunteer work in the veterinary community, and has participated in several outreach programs both locally and abroad.
Outside of work, Lindsay can be found outdoors with her husband Andrew- also Dr. Zufall (a dentist), and their rescue Border Collie, Ryder. She likes to fill her days off with hiking, mountain biking, fishing, and the occasional trip to Disneyland.
---
Dr. Robin Hosmer

Dr. Robin Hosmer was born in San Jose CA but grew up in the Chicago suburbs with only small animals as pets. She attended Michigan State University for her bachelor's degree in Animal Science. There she worked with large animals and discovered her passion for large and small animal medicine. She worked at the MSU Dairy Farm for a year and found a strong passion for bovine reproductive management. She then attended the University of Illinois College of Veterinary Medicine and received her DVM with a focus in mixed animal practice and theriogenology. In her free time she is an avid runner and enjoys hiking, swimming, and visiting local breweries!

---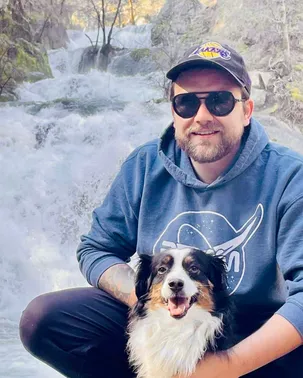 Dan Lay, MBA
Practice Manager
Cottonwood Veterinary Clinic & Cottonwood Small Animal Clinic
---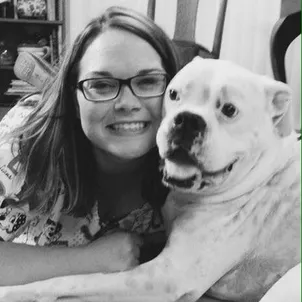 Angie
Small Animal Receptionist
---
Rigo Zapian
Clinic Grounds Manager
---
Staci
Large Animal Vaccines and Pharmaceuticals
---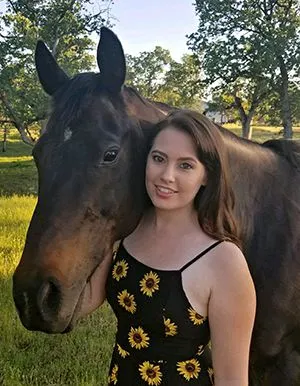 Jessica Vorhis
Certified Veterinary Assistant
---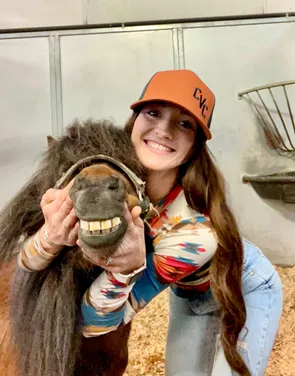 Hailey White
Large Animal Supervisor & Certified Veterinary Assistant
---
Shelby
Certified Veterinary Assistant
---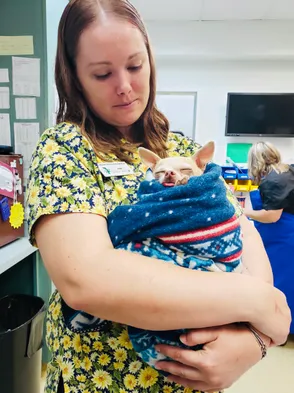 Katie

Certified Veterinary Assistant

---
Tyler

Certified Veterinary Assistant
---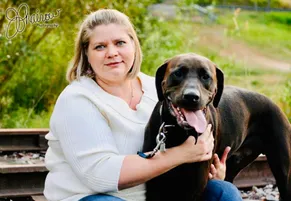 Janelle
Registered Veterinary Technician
---
Ashleigh

Certified Veterinary Assistant
---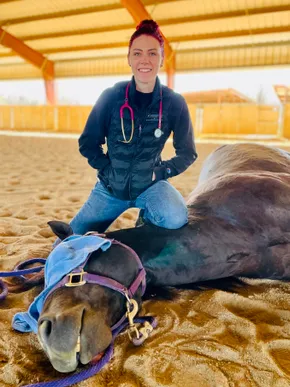 Cierra
Certified Veterinary Assistant
---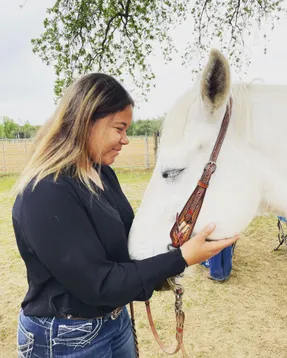 Sasha
Kennel Assistant
---
Lauren
Certified Veterinary Assistant

---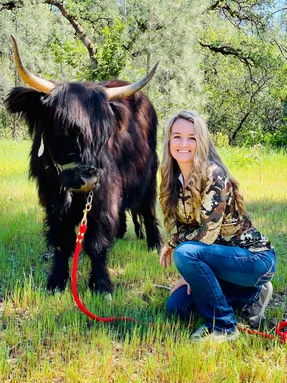 Taylor
Certified Veterinary Assistant
---
Mike
Certified Veterinary Assistant
---
Carly
Small Animal Receptionist
---
Lauren
Certified Veterinary Assistant
---
Taylor
Veterinary Assistant
---
Pam
Room Nurse